Kirkland Lake Gold - Canada
Rockbreaker remote control
Challenge
Control the breaker hammer from the surface.
SOLUTION
We did the design and engineering of automation, the manufacture of PLC panels, the selection and purchase of products and the programming of PLCs.
We also installed underground cameras and custom made the operator's chair. He can control the hammer and the position of the cameras, activate the jets of water and manage the truck traffic from the surface.
Our team was responsible for the installation and commissioning, including the deployment of the telecommunication network.
We are continuing our work with the mine that is planning to install a hammer fire system control from the surface.
In order to improve the safety of the workers, and to increase the efficiency of the grinding, the automation of a clamp is provided.
ADVANTAGES
Increased worker safety
Productivity gain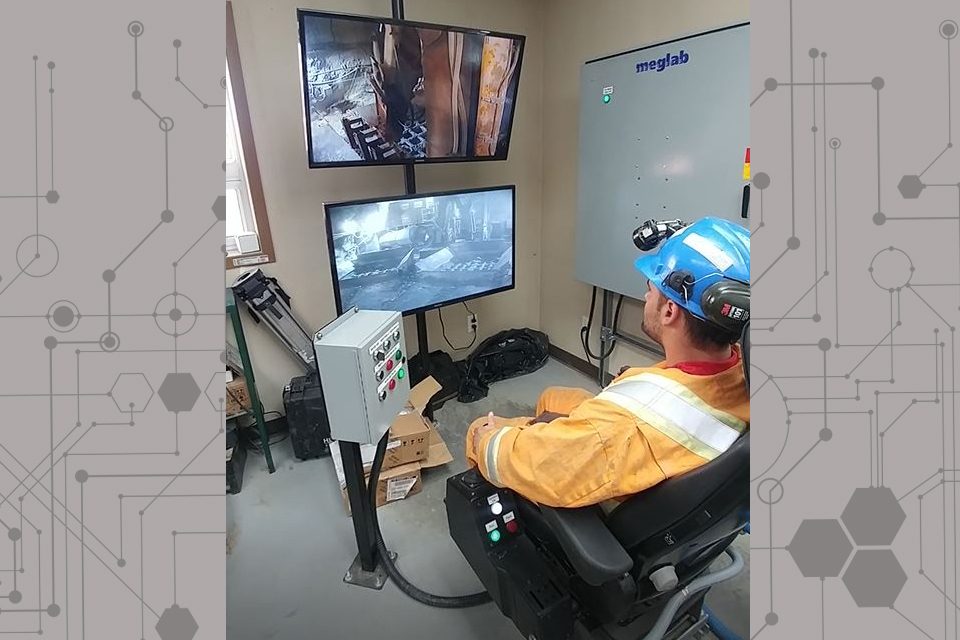 Photo gallery