Kirkland Lake Gold
Planned production shutdown
SITUATION
The Kirkland Gold mine had planned a production shutdown to replace the PLCs and some of the remote inputs and outputs at the Kirkland Lake Gold mine ore mill. These panels are used to control the plant equipment (pump, ventilation, gas analyzer, level reading, human-machine interface).
CHALLENGES
The main challenge of this project was to meet the deadlines for completing the work at the mine. A 24-hour production shutdown was planned.  Our rotating crews worked around the clock to meet the deadlines and avoid an extended shutdown.
Another challenge was to ensure a close follow-up so that there would be no errors when connecting the new PLCs.
SOLUTIONS
Upstream preparation work was crucial to the success of the project. Thanks to the careful planning of the project and the assembly of the panels in our factory, the execution of the work on site was greatly facilitated. Once on site, everything was ready and functional.
The success of this operation also relies on the expertise of our multidisciplinary team with diverse experience. Led by one of our engineers, the PLC replacement project involved 7 Meglab workers. Each of them had responsibilities, from panel assembly to final connections.
Highlights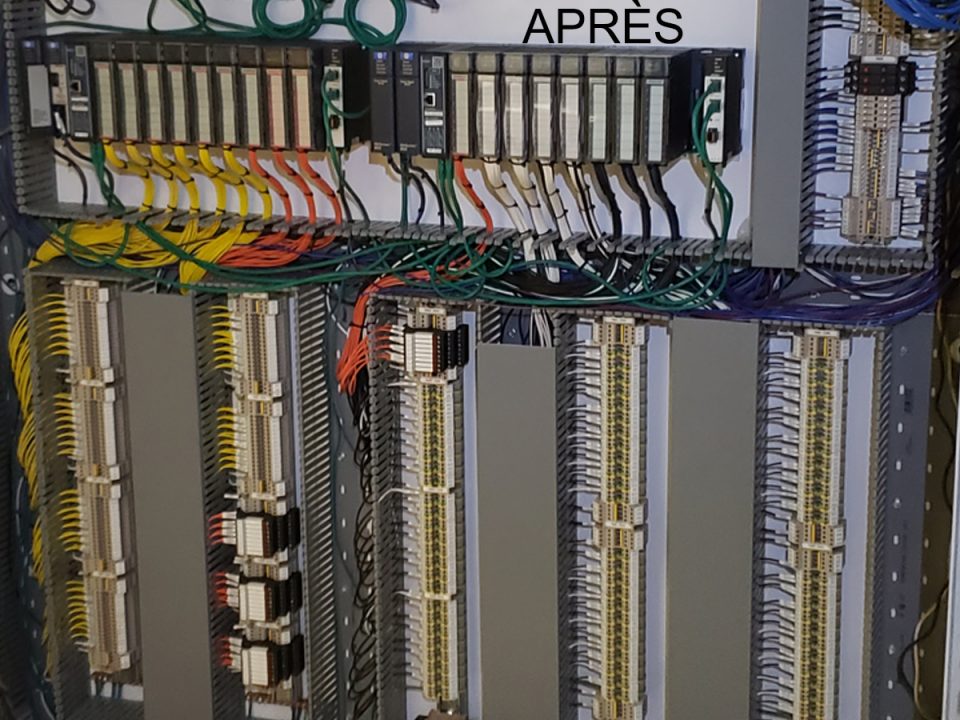 Photo gallery