Meglab Construction
.
Meglab construction is the new division of Meglab Group which aims to diversify activities and consolidate expertise.
Meglab Construction is specialized in electric services and in the development of construction projects in open pit mines, mineral processing facilities, pulp and paper plants and other major industrial projects.
Who are we?
Inspired by Meglab's values, Meglab Construction focuses optimizing productivity increasing worker safety while developing greener and more environmentally-responsible projects.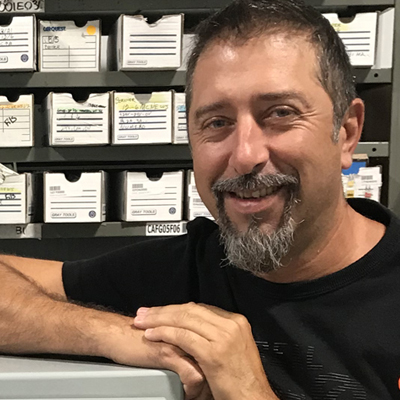 Steve Aukstinaitis
Vice-president
Steve is an electromechanical technician and has almost 25 years of experience in the industrial sector. He worked as an electric supervisor and superintendent on major worksites. His experience ranges from the mining industry, forestry industry, to the institutional sector.
T: 877 833-7710
C: 819 277-6040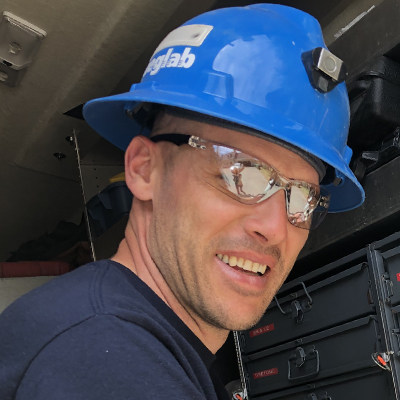 Daniel Dufresne
General Manager
Daniel is a master electrician and has 20 years of experience in mining and oil worksites. He has, among other things, coordinated the construction of embankment plans, ventilation plans and electric rooms.
T: 819 986-1650
C: 514 588-1184
Our services
Meglab construction offers a varied range of electric and industrial maintenance services.
Industrial construction
Lineworker services
Middle voltage post operation
Power cables and middle voltage equipment installations and reparations
Low and middle voltage substations preventive maintenance
Complete range of electrotechnical services (test, report and analysis)
Electrical substation start-ups and commissioning
Distribution gear procurement, low and middle voltage
Interior and exterior substation
Low, middle and high voltage connections to distributors
Rental or temporary purchase services
60' bucket truck and mobile workshop
Rental of industrial labour
Industrial electricity
Instrumentation
Programming
Millwrighting
Welding
Whether for the purpose of project realization or of industrial, commercial, or institutional sector maintenance, our different teams support you from A to Z.
Our expertise
Our expertise is founded on our 20 years experienced leaders.
Whether for the purpose of project realization or of industrial, commercial, or institutional sector maintenance, our different teams offer tailormade service or turnkey projects
Plant or complex construction, modernization, expansion, and maintenance:
– Mining
– Chemical and petrochemical
– Industrialization of forest products
– Pulp and paper
– Quarries and embakments
– Mills, crushers and conveyors
– Metallurgical
– Electric energy production
– Ports, airports and rail sector
– Engineering
Low and medium voltage temporary power
Private middle voltage, underground and aerial distribution network work
Electric room manufacturing and assembling
Major worksite supervision
Shaft, mills, pumps, conveyors
Power house installation
Process plant start-up
Industrial maintenance
Preventive maintenance
Milwrighting
Welding

THE Meglab advanatge
Being a part of Meglab Group, Meglab Construction can rely on the knowledge and multidisciplinary of the whole team. Our solutions seek to address operational challenges nowadays businesses encounter
Meglab's team
What sets us apart is our customer-oriented approach. We listen to our customer's needs, we are not afraid to innovate to offer the best solution, we are committed we are committed to ensuring that the solution works and we respect our commitments
to deliver on time.
The vast experience of our multidisciplinary team allows us to offer solutions from A to Z, ranging from consulting, to manufacturing, installation and service.
Would you like to see our achievements?